Our team at Crest Cormix have over 150 years of combined industry experience in the protective coating, construction chemical and automotive refinish industry.
Our Team Are Your Industry Experts
Crest Cormix specialises in the supply and manufacture of high performance protective & automotive coating systems, along with niche construction chemicals for the treatment, protection, waterproofing and repair of concrete, ashpalt & steel surfaces. Our coating offering extends to the vast supply of polyethelene adhesive protective films & tapes used for the temporary & permanent protection of many surfaces, including coated (colorbond) steel roofing, galvanised, stainless, aluminium construction/insulation panels and wallboards.
We import from our European suppliers bulk polyethylene rolls in varying adhesive strengths, types, thicknesses and sizes, which we are then able to machine cut down and machine re-wind to our customers varied and individual size requirements. Crest Cormix also supply a full range polyethelene vapour barrier films, flashing and road tapes for both the construction and road maintenance markets.
We are dedicated to providing a professional and knowledgeable service to our many clients requiring protective solutions for long term preservation of assets, infrastructure and manufactured products. Crest Cormix only promote world class products backed by world class technology, under well respected global brands. Nothing promotes Crest Cormix better than the way our products are translated as global benchmarks within our industry sectors.
We pride ourselves on selecting the most proven and tested technologies available, backed by strong support networks and technical expertise. Our people have extensive experience from many years in the specialized, performance coating & chemical industry. We are passionate in collaborating with customers to provide innovative protective solutions, offering a diverse and comprehensive spread of product solutions, for both new assets & infrastructure and repair of existing.
There is no substitute for it, with a collective expertise exceeding 150 Years we understand the problems and the required solutions, this collective experience has enabled Crest Cormix to provide our clients with knowledge, which has been obtained through many major projects and is available to our clients.
Applicator Training and Accreditation
Most products fail because applicators are not trained; we understand this and mitigate this risk with formal training and accreditation of applicators. When you choose Crest Cormix, you choose certainty of outcome.
Whether we are offering you a Crest Cormix proprietary system or a licensed system, you can be assured it is the best in its class, offering long term coating protection or repair performance.
Customers and Technical Support
You are our focus and central to our ongoing success! We partner with our clients to provide customized and tailored solutions for each and every application. Our offer has been compiled taking advantage of field proven equipment and systems minimizing any potential cost excursions throughout the life of the asset. Crest Cormix will provide you with in-house expertise and full product support.
Your Industry Experts in the protective coating, construction chemical and automotive refinish industry.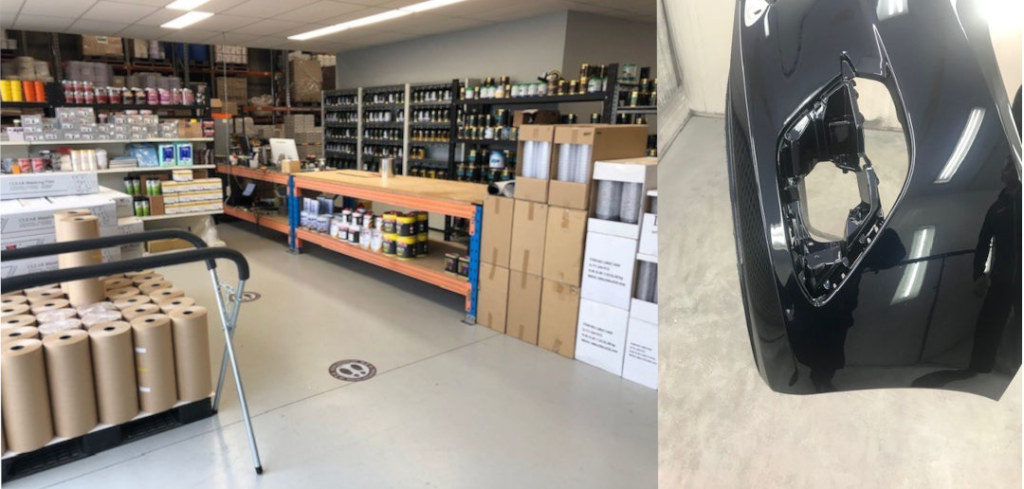 AUTOMOTIVE PAINT & REFINISH SUPPLIES
Full Automotive & Industrial Paint supplier, including primers, fillers & clear coats along with full "MOBIHEL" 2k & base colour systems (solvent & water) supplying professional panel shops and weekend resto warriors.
CONSTRUCTION CHEMICALS & PROTECTIVE LIQUID COATINGS
Elastometric Polyurethane for concrete & asphalt repairs / Polyurethane, Epoxy & Polyurea Coating systems / Polyurethane binder systems / Elastometric Concrete for expansion joint header & nosing / Floor sealers / Bitumen Flashing Tapes / Road Binding Tapes / Road Marking Glass Filled System.
POLYETHYLENE ADHESIVE PROTECTIVE FILMS
PE Films supplied to all construction industry, ensuring integrity of critical surfaces during the manufacturing, assembly, finishing and delivery cycles of colorbond panels, stainless steel, aluminium, glass, windows, carpet and many types of laminates. Importing international standard variable adhesive polyethylene bulk roll stock, all recyclable and sustainably manufactured. Cutting and rewinding in-house, delivering to individual client specification throughout Australia & New Zealand.
WATERPROOFING/ SOIL STABILSATION/ SLABJACKING
Polysiloxane Waterproofing / Pre-polymer Water-stop Injection Grout / Rigid Polyurethane Slab-jacking / Rigid Polyurethane Soil Consolidators.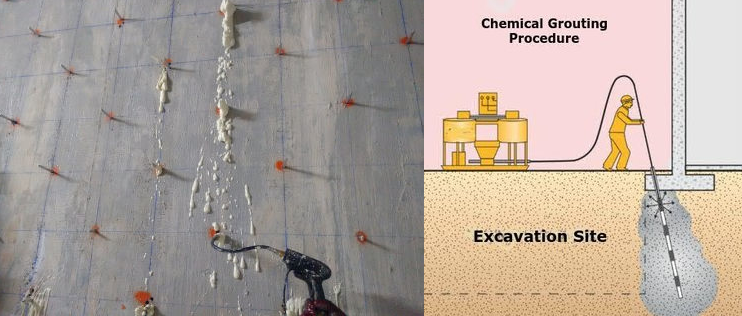 Need some assistance? Contact us today!